This is not another email about enhanced safety measures. We're also not hoarding toilet paper or hand sanitizer. We promise. 
These are some crazy, uncertain times we're living in, so we thought we'd share one positive piece of news. For those of you who don't follow us on Facebook or Instagram (you totally should though), Brian's Visa was approved! This means that he is now a permanent resident of the Untied States. This does not mean he is a citizen of the United States, although he can apply for citizenship after 5 years. 
It's been a long, expensive and sometimes frustrating process, but it's finally done and we're a better country with him in it. 
In other news, It's been a rough week for artists and entertainers. Most musicians (us included) rely on performing and merchandise sales for their income and as you all know, much of this country is on lockdown for at least the next few weeks. While we're bummed that we won't be able to play any shows in the next couple of weeks, we are excited to announce that we'll be playing a St. Patrick's Day set for you through a Facebook Livestream this Tuesday at 7 PM EST! 
If you'd like to send a small donation for the livestream performance, you are more than welcome to through Paypal (and we send you our deepest gratitude!), but please know, this is a completely free show. Honestly. We're all in this together and we'd rather that you tune in to hang with us for an hour.
In the meantime, check out this St. Patrick's playlist I made on Spotify. It'll make cleaning your house and looking in your fridge for the 38th time a little more interesting. And just in case you somehow missed it, check out our latest all-violin cover that we released last month. 
---
Quarantine Edition: "Would you rather" question of the month: Would you rather have to be stuck in your house for the next two weeks by yourself with only pasta, bread, beans and rice to eat or with an unlimited supply of any kind of food you enjoy but also your entire immediate and extended family? 
DON'T FORGET:
Check out our super awesome HoH merch here. 
---
We're keeping the schedule current as things change! For all of our upcoming dates, click here for our full tour schedule.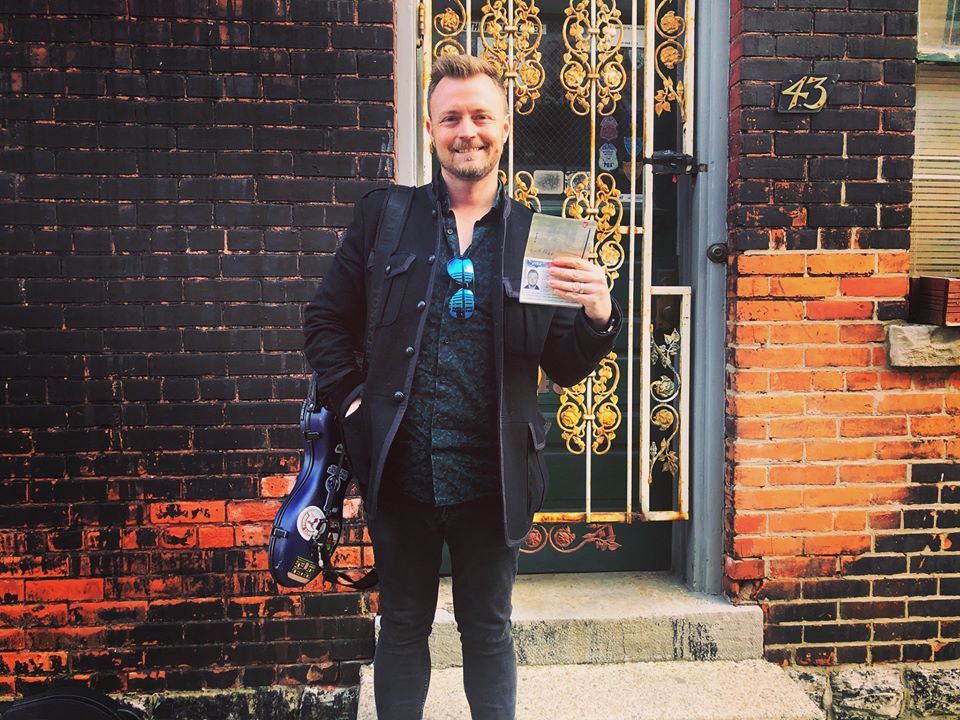 (Showing off the newly approved Visa in Buffalo, NY)
Cheers,